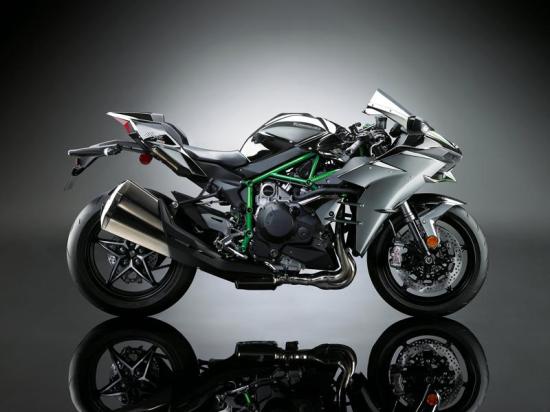 | | |
| --- | --- |
| Motorcycle type | Sport |
| Curb weight | 238 kg (525 lbs) |
| Dimensions | 2.08 m (82 in) long, 0.77 m (30 in) wide, 1.12 m (44 in) high |
| Wheelbase | 1.46 m (57 in) |
| Introduced | 2015 |
| Origin country | Japan |
| Views | 26.3k |
| Submitted by | FastestLaps |
Powertrain specs
Engine type
Inline 4, supercharged
Displacement

998 cc

Power

200 ps (197 bhp / 147 kw)

@ 11000 rpm
Torque

134 Nm (99 lb-ft)

@ 10500 rpm
Power / liter

200 ps (198 hp)

Power / weight

840 ps (829 bhp) / t

Torque / weight

563 Nm (415 lb-ft) / t

Transmission
6 speed
H2 competition
More Kawasaki motorcycles
18
Dan 3w ago
Who was the pilot... Bazooka Joe? There's more than a half dozen American cars quicker than that 0-60 time!!
---
---
---
dr. cosimo 2y ago
some dumb-fukc fanboy will soon turn up and tell you, the vw-911 on 4 wheels is still faster
---

benedekpuskas 2y ago
Something is not okay with the dimensions here.
---
SpeedKing 2y ago
Not wrong it's only 2085 metres long and 1125 metres high lol
---
---
benni275 2y ago @SpeedKing
Is it maybe a new BMW X9 we don't know yet? ;)
---
Micha 5y ago
Can not be!!! 0-120 mph has to be something about 7.5sec and 0-180 mph aprox. 12.5 sec
---