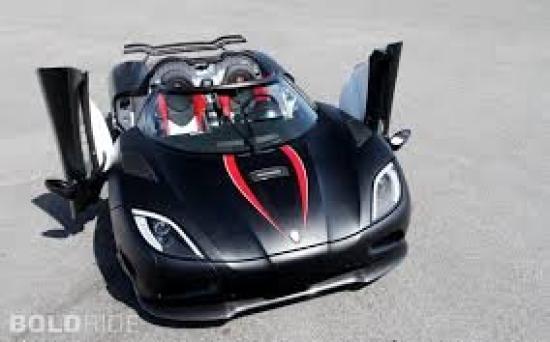 | | |
| --- | --- |
| Car type | Convertible |
| Curb weight | 1435 kg (3164 lbs) |
| Dimensions | 4.14 m (163 in) long, 1.93 m (76 in) wide, 1.08 m (43 in) high |
| Wheelbase | 2.66 m (105 in) |
| Introduced | 2012 |
| Origin country | Sweden |
| Views | 12.6k |
Powertrain specs
Engine type
V8 DOHC 4 valves per cylinder
Displacement

5.0 l (305 ci)

Power

940 ps (927 bhp / 691 kw)

@ 7100 rpm
Torque

1100 Nm (811 lb-ft)

@ 6170 rpm
Power / liter

188 ps (185 hp)

Power / weight

655 ps (646 bhp) / t

Torque / weight

767 Nm (565 lb-ft) / t

Transmission
7 speed dual clutch paddle shift
Layout
middle engine, rear wheel drive
Agera X competition
---

---
---
Bolide=God 5m ago
Can you add the Agera XS please
---
---

BR2+ 6y ago
I do find it strange that there has ever only been one acceleration test of a Koenigsegg since 2005. Like i dont understand, There cars are fantastic, Yet there are no tests of them, And any laptimes are just as scarce, Hell even Ferrari is more lenient then them.
I remember when the CCR came out, They claimed it could do the 1/4 mile in 9.0s @146mph LOL, I have personally ben able to see what a CC V8S has been able to do in the hands of a wonderful driver, Spectacular results, But i still dont understand why they continue to make these claims and not have any tests, Why bother building a "Performance" car when it cannot perform?..
---
FastestLaps 6y ago
Who cares about the new car when the current cars and generations of previous haven't been properly tested on track, and not even for straight line performance.
---
---