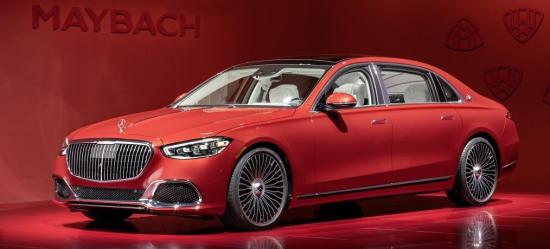 | | |
| --- | --- |
| Car type | 4-door saloon |
| Introduced | 2021 |
| Origin country | Germany |
| Views | 238 |
| Submitted by | Hoppelmoppel123 |
Powertrain specs
| | |
| --- | --- |
| Engine type | V12 Biturbo Mild Hybrid |
| Displacement | 6.0 l (365 ci / 5980 cc) |
| Power | 630 ps (621 bhp / 463 kw) |
| Torque | 1000 Nm (738 lb-ft) |
| Power / liter | 105 ps (104 hp) |
| Transmission | 9 speed automatic |
| Layout | front engine, all wheel drive |
S 680 competition
FastestLaps 1y ago
I find these type of cars strangely attractive... Hmm... Maybe that tells something bad about my character.
---
---
FastestLaps 1y ago @CarCritic
Its funny that you say that, because actually that's what happens under communism - everyone is driving around in Trabants while those in the highest positions in government have Maybachs.
The Orwellian phrase "all animals are equal but some are more equal than others" in action.
---
CarCritic 1y ago @FastestLaps
Not Maybachs, hyped-up Ladas... with optional flagpole extra of course.