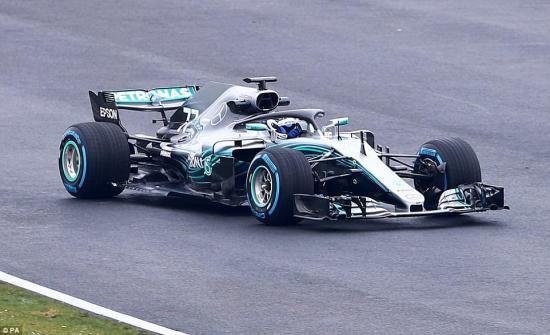 | | |
| --- | --- |
| Car type | Open-wheeler |
| Years built | 2018 - 2018 |
| Origin country | Germany |
| Views | 10.8k |
| Submitted by | FastestLaps |
Powertrain specs
| | |
| --- | --- |
| Engine type | Mercedes V6 turbocharged hybrid |
| Displacement | 1.6 l (98 ci) |
| Transmission | 8 speed semi-automatic |
| Layout | middle engine, rear wheel drive |
W09 competition
More Mercedes-Benz cars
733
---
Andy 4y ago
German? You'll find that the mercedes f1 team is the former Tyrrell team based in brackley near silverstone!!!!
---
FastestLaps 4y ago @Andy
Mercedes F1 team is much more than the factory in Brackley, which, I am sure, has lots of German tooling, software and designs in it anyway.
It is a German and British team. Simple as that. Sometimes things don't have to be either black or white.
---

Sonatine 5y ago
The best F1-car without a doubt. German engineering at it's best. I am so excited what the EQ-Power+ technology will look like in the Mercedes-AMG Project One. It will def. set a new level of racetrack-performance for street-legal hypercars together with the Aston Martin Valkyrie.
---