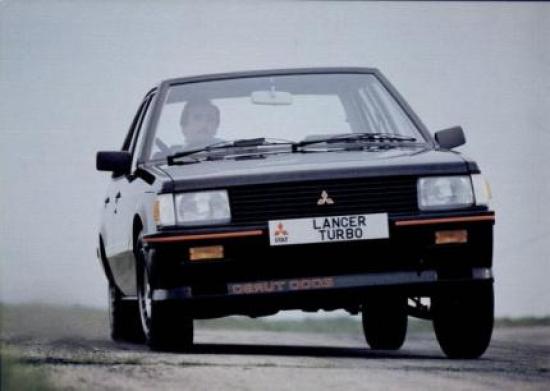 Mitsubishi Lancer EX 2000 Turbo specs
| | |
| --- | --- |
| Car type | Compact |
| Curb weight | 1052 kg (2319 lbs) |
| Introduced | 1982 |
| Origin country | Japan |
| Views | 14.8k |
Performance
| | |
| --- | --- |
| 0 - 100 kph | 7.5 s |
| Est. 0 - 60 mph | 7.1 s |
| 0 - 100 mph | 18.7 s |
| Est. 1/8 mile | 10.8 s @ 78.3 mph |
| 1/4 mile | 15.5 s |
| Top speed | 201 kph (125 mph) |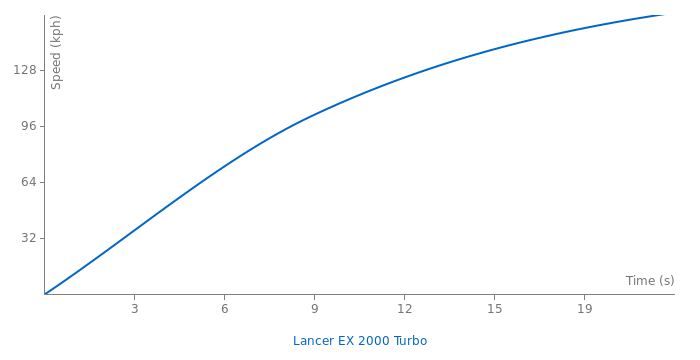 Powertrain specs
| | |
| --- | --- |
| Engine type | 4G63, Inline 4, 8 valves, turbocharged, SOHC |
| Displacement | 2.0 l (122 ci / 1997 cc) |
| Power | 170 ps (168 bhp / 125 kw) |
| Torque | 245 Nm (181 lb-ft) |
| Power / liter | 85 ps (84 hp) |
| Power / weight | 162 ps (159 bhp) / t |
| Torque / weight | 233 Nm (172 lb-ft) / t |
| Transmission | 5 MT |
| Layout | front engine, all wheel drive |
Lancer EX 2000 Turbo competition
Kürşad Taşdemir 10m ago
So, how many did produce of them?
---
Colt fanboi 9m ago
500 in the UK possibly less for group b homogolation purposes. I have one on my youtube channel "coltfanboi".
---

---
Anonymous 13y ago
whats so legendary about a 4G63???
---
A JDM fanatic 13y ago
The legendary 4G63 engine debuted in this car.