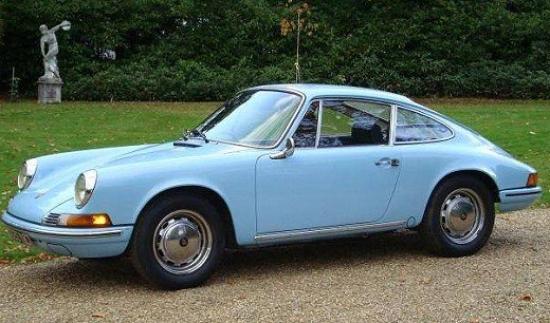 | | |
| --- | --- |
| Car type | Coupe |
| Curb weight | 952-1006 kg (2099-2218 lbs) |
| Wheelbase | 2.13 m (84 in) |
| Introduced | 1965 |
| Origin country | Germany |
| Gas mileage | 15.2-8.4 l/100 km (15-28 mpg US / 19-34 mpg UK) |
| Views | 6.7k |
| Submitted by | Jeff B |
Performance
| | |
| --- | --- |
| 0 - 40 kph | 3.4 s |
| 0 - 60 kph | 5.7 s |
| 0 - 80 kph | 8.5 s |
| 0 - 100 kph | 11.2 s |
| 0 - 120 kph | 17.6 s |
| 0 - 140 kph | 24.8 s |
| 0 - 160 kph | 35.7 s |
| 1000 m | 33.3 s |
| Est. 100 - 140 kph | 12.5 s |
| 0 - 30 mph | 3.7 s |
| 0 - 40 mph | 5.5 s |
| 0 - 50 mph | 8.4 s |
| 0 - 60 mph | 11.4 s |
| 0 - 70 mph | 15.0 s |
| 0 - 80 mph | 19.2 s |
| 0 - 100 mph | 32.5 s |
| Est. 1/8 mile | 13.4 s @ 65.2 mph |
| 1/4 mile | 18.1 s @ 78.0 mph |
| Est. 1/2 mile | 30.5 s @ 96.9 mph |
| Top speed | 192 kph (119 mph) |
| Est. emissions | 223 g/km |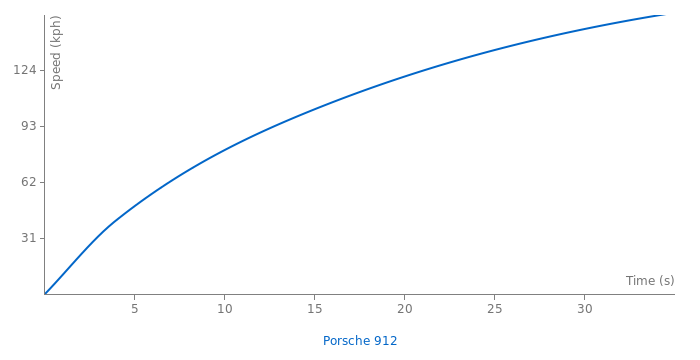 Powertrain specs
Engine type
Flat-4
Displacement

1.6 l (97 ci / 1582 cc)

Power

90 ps (89 bhp / 66 kw)

@ 5800 rpm
Torque

122 Nm (90 lb-ft)

@ 3500 rpm
Power / liter

57 ps (56 hp)

Power / weight

92 ps (90 bhp) / t

Torque / weight

124 Nm (92 lb-ft) / t

Efficiency
7 PS per l/100 km
Transmission
5-Speed Manual
Layout
rear engine, rear wheel drive
Interior noise
| | |
| --- | --- |
| Noise @ idle | 58 dB |
| Noise @ 50 kph | 68 dB |
| Noise @ 80 kph | 72 dB |
| Noise @ 100 kph | 76 dB |
| Noise @ 160 kph | 86 dB |
| Noise @ 180 kph | 86 dB |
912 competition
Hoppelmoppel123 1m ago
@fastestlaps, please delete, this car is the same car as the 90 PS version
---
FastestLaps 1m ago
Moved everything over to this page and deleted the 90 PS page. I prefer to keep older pages because it is possible that someone somewhere has already linked to it (it has 6.6k views).
---
---
Hoppelmoppel123 8m ago
After Oltimer Markt Price Katalog 61 there never was a 103 ps 912. Only 90 ps.