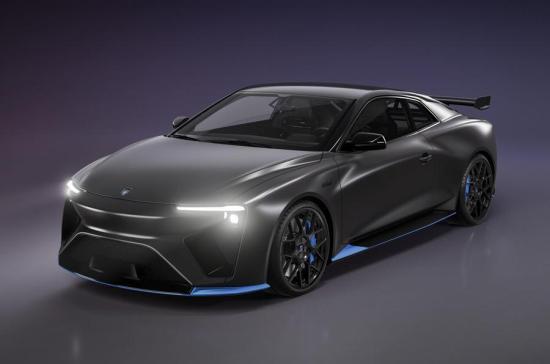 | | |
| --- | --- |
| Car type | Coupe |
| Curb weight | 1800 kg (3968 lbs) |
| Introduced | 2021 |
| Origin country | Germany |
| Views | 206 |
| Submitted by | aaayy |
Powertrain specs
| | |
| --- | --- |
| Engine type | Methanol fuel cells, 4 electric motors |
| Power | 543 ps (536 bhp / 400 kw) |
| Torque | 990 Nm (730 lb-ft) |
| Power / weight | 302 ps (298 bhp) / t |
| Torque / weight | 550 Nm (406 lb-ft) / t |
| Transmission | Twin synchronized 2-speed gearboxes |
| Layout | middle engine, all wheel drive |
---
FastestLaps 11m ago
"Nathalie"? Are they taking a page out of Lotus book (another Chinese company :D) naming cars after girls names?
---
---
---
FastestLaps 11m ago @Hoppelmoppel123
The roof-line and side window profile reminds me of first gen Audi A5 coupe, one of the prettiest cars of recent years.
---
---
---

---
ChevyJ 11m ago @SpeedKing
I would think as long as there is no spark introduced, there shouldn't be any problem at all, its about as dangerous as a regular combustion engine, but maybe even safer since the fuel takes quite a bit of energy to ignite. Plus it burns cooler than most other fuels, its easy to put out, and it burns slowly, so no explosions.
---
JohnR 3m ago @SpeedKing
Internal combustion engines have been doing worse than that for 100 years.