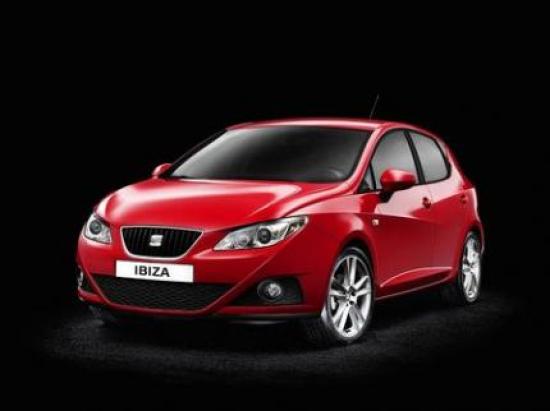 Seat Ibiza SC 1.6 16V specs
| | |
| --- | --- |
| Car type | Compact |
| Curb weight | 1015 kg (2238 lbs) |
| Introduced | 2008 |
| Origin country | Spain |
| Views | 10.8k |
| Submitted by | Georg |
Performance
| | |
| --- | --- |
| 0 - 100 kph | 11.0 s |
| Top speed | 189 kph (117 mph) |
Powertrain specs
| | |
| --- | --- |
| Engine type | inline4 16V n/a |
| Displacement | 1.6 l (98 ci) |
| Power | 105 ps (103 bhp / 77 kw) |
| Torque | 153 Nm (113 lb-ft) |
| Power / liter | 65 ps (65 hp) |
| Power / weight | 103 ps (102 bhp) / t |
| Torque / weight | 151 Nm (111 lb-ft) / t |
| Transmission | 5 speed manual |
| Layout | front engine, front wheel drive |
Ibiza SC 1.6 16V competition
:D 11y ago
0-100 from 1.6 16v 105 CV is 10,4 sec.
---
Stelios 12y ago
If you think its roadholding is suberb (which I also think),then check the Mini Cooper in the same track (Autozeitung),about 4 sec faster,again with 1.6L engine,non-turbo!
---
toyota yaris 1.5 rs lover 13y ago
Is the lap time in Autozeitung correct?If yes,it seems that the road holding of this car came from outer space,if we compare it with other cars with similar lap times having 0-100 time much better.