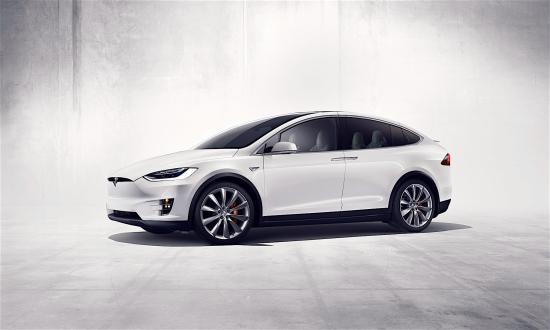 Tesla Model X 100D specs
| | |
| --- | --- |
| Car type | SUV/truck |
| Curb weight | 2504 kg (5520 lbs) |
| Introduced | 2016 |
| Origin country | United States |
| Views | 1.8k |
| Submitted by | FastestLaps |
Performance
| | |
| --- | --- |
| 0 - 80 kph | 4.0 s |
| 0 - 100 kph | 5.1 s |
| 0 - 130 kph | 7.6 s |
| 0 - 160 kph | 11.3 s |
| 0 - 180 kph | 15.0 s |
| 80 - 120 kph | 2.6 s |
| 1/4 mile | 13.4 s |
| 100 kph - 0 | 37 m (121 ft) |
| 130 kph - 0 | 73 m (240 ft) |
Powertrain specs
| | |
| --- | --- |
| Engine type | 2 electric motors |
| Power | 443 ps (437 bhp / 326 kw) |
| Torque | 660 Nm (487 lb-ft) |
| Power / weight | 177 ps (174 bhp) / t |
| Torque / weight | 264 Nm (194 lb-ft) / t |
| Transmission | single speed |
| Layout | middle engine, all wheel drive |
Model X 100D competition
Hoppelmoppel123 10m ago
@fastestlaps please change the power to 422 ps as wrote in AutoZeitung
---
FastestLaps 10m ago
I changed it, but how do I know which one is accurate?
---
Hoppelmoppel123 10m ago @FastestLaps
Change it back to 443 ps, Tesla has renamed the 100d to Long Range and changed their claim of the power to 422 ps, while having the same TSN, so they are the same car.
---
Johnnu 10m ago
How did you get 5.1 seconds? Its known to be less than 3
---
FastestLaps 10m ago
Autopista - 21/5/2019 - Tesla Model X vs Audi E-Tron
---
---
FastestLaps 10m ago @SpeedKing
Yeah, the "P" stands for performance.