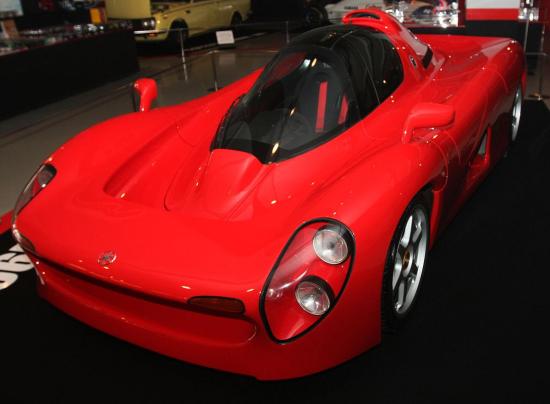 Yamaha OX99-11 specs
| | |
| --- | --- |
| Car type | Coupe |
| Curb weight | 1150 kg (2535 lbs) |
| Years built | 1992 - 1992 |
| Origin country | Japan |
| Views | 5k |
| Submitted by | tyler |
Performance
| | |
| --- | --- |
| 0 - 60 mph | 3.2 s |
| Top speed | 350 kph (217 mph) |
Powertrain specs
Engine type
V12 DOHC
Displacement

3.5 l (213 ci / 3498 cc)

Power

406 ps (400 bhp / 298 kw)

@ 10000 rpm
Power / liter

116 ps (114 hp)

Power / weight

353 ps (348 bhp) / t

Transmission
6 speed manual
Layout
middle engine, rear wheel drive
Monolith29 4y ago
is the motor related to the eb110's? same year same 3.5L V12, this just runs it N/A.
---
FastestLaps 2y ago
Doubt it. As far as I know, EB engine is developed by the same entity that designed the entire car.
Yamaha is renown engine designed and builder, I would expect them to make the engine themselves, and have it as the main showpiece of the project. On the other hand, it would make sense if they sold that engine to customers, otherwise all that development work would be limited to just one small volume supercar.
Also, engine designed for turbocharging likely would have heavier (stronger) internals. This car in the video below sounds like revvs much higher than EB.
---
Monanysou 4y ago
Can one even imagine the sound? Over 10000rpm in V12... :O