Dallara Stradale Spider laptime at Top Gear Track
| | |
| --- | --- |
| Track | Top Gear Track |
| Type | standing start |
| Vehicle | Dallara Stradale Spider |
| Power / weight | 406 ps / - |
| Driver | The Stig |
| Time | 1:12.800 |
| Average speed | 139 kph (87 mph) |
| Submitted | 02.07.2019 by FastestLaps |
| Source | BBC Top Gear tv show (United Kingdom) |
| Views | 875 |
Reference: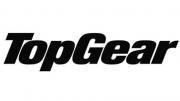 BBC Top Gear - Season 27 - Episode 3
manone 7m ago
there are i think 3 configurations of this car. you should specify which one made this time.
---
benni275 7m ago
great time for a car with only 400 hp, like the concept in general
---
FastestLaps 7m ago
Crisis averted in Italy. Dallara Stradale is legit slower than Ferrari's finest.