Mercedes-Benz W10 EQ Power+ lap time at Albert Park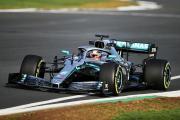 Mercedes-Benz W10 EQ Power+ completed a lap of Albert Park in 1 minute and 20.5 seconds.
Vehicle was not on road-legal tyres.
Reference: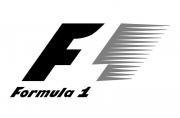 FIA Formula One - Season 2019 - Australian GP Qualifying
FastestLaps 2y ago
Track record. Despite new regulations that simplify front and rear wing and potentially reduce downforce.
---
---
FastestLaps 2y ago @Cocobe
Yeah I really like that Formula 1 is actually getting faster year after year, something we didn't really get for the past 10 years. F1 should be technology sport and should be pushing limits. It's a shame they have decided to limit engine performance with things like rev limiter, instead of limiting just by displacement. I miss the time when engines were so extreme they were always on brink of exploding. We just don't get engine failures anymore, with the stupid engine count limit per season and FIA efforts to make F1 team ownership cheaper.
---
Cocobe 2y ago @FastestLaps
Actually technically they aren't limiting performance by displacement or revs. It comes down to efficiency. If an engine can produce max power at 12k rpm will be using less fuel than an engine producing the same power at 15k rpm. The higher percentage you can convert fuel into moving energy, the more power you get.