Jeep Grand Cherokee SRT Trackhawk lap time at Circuit de Nevers Magny-Cours Club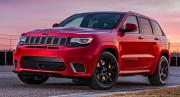 Jeep Grand Cherokee SRT Trackhawk completed a flying lap of Circuit de Nevers Magny-Cours Club in 1 minute and 29.5 seconds.
Reference: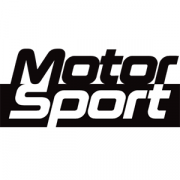 Motorsport - May 2020 / June 2020 - "50 nuances de gras" - Jeep Grand Cherokee Trackhawk vs Lamborghini Urus
Corvette Grand Sport
195
+4.0
Audi RS5 Sportback
193
+2.0
GLC 63 AMG S
193
+2.0
BMW M2 (F87)
192
+1.0
Grand Cherokee SRT Tr..
191 kph
BMW Z4 M40i (G29)
189
-2.0
Mercedes-Benz A 45 AMG
189
-2.0
Audi RS3 Sportback
189
-2.0
Lexus IS F
188
-3.0
FastestLaps 3m ago
Performance hindered by all season tyres. On the other hand - having P Zero Corsas on an SUV is stupid.
---

SpeedKing 3m ago
Unless of course it's a Urus. Jeep should've gone with the Michelin Pilot Sport A/S 3 Plus which are far better than the Verde tyres. But you'd be mad to buy one coz in 2016 Jeep issued 14 recall notices, which for the Grand Cherokee, included faulty airbags, rupturing brake-calliper housings, short-circuiting sun-visor vanity lights, tailgate electrical issues, and even rolling away when parked.
---
Cocobe 3m ago
Having an off-road vehicle lose all its off-road capabilities, stiffened and suped up to 700hp is pretty stupid to begin with. All-season tires will almost do you no help when winter comes along, and you have 700hp, 2.5tons of jeep to stop. You might as well use summer tires and winter tires.