Alpine A110 S lap time at Circuit de Nevers Magny-Cours Club
Reference: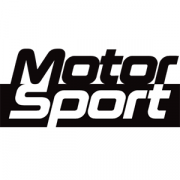 Motorsport - June 2022 - July 2022
BMW M2 Competition
196
+4.0
Corvette Grand Sport
195
+3.0
Audi RS5 Sportback
193
+1.0
GLC 63 AMG S
193
+1.0
Alpine A110 S
192 kph
Ford Mustang Bullitt
191
-1.0
Grand Cherokee SRT Tr..
191
-1.0
Alpine A110 S
191
-1.0
Audi RS3 Sportback
189
-3.0
---
FastestLaps 7m ago
It's really cool that this Alpine actually exists. A clean sheet sportscar design, with no shared platform with any high volume models. Pure investment in enthusiast car segment. Can Renault ever make money with this?
Either way, its great that they are building this and there are more cars for the Alpine brand in the pipeline.