Porsche 911 Turbo S lap time at Nürburgring GP Sprint
Reference: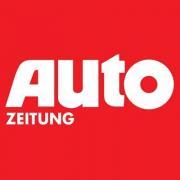 Autozeitung - 15/2020 - "Treffen am Limit" - BMW M8 vs Porsche 911 Turbo S
---
FastestLaps 2y ago
My guess is as good as yours. I have joked several times that nobody (including Autozeitung staff) knows what "Autozeitung test track" really means. They seem to have changed tracks or configurations over the years, but still call it "Autozeitung test track" or "Autozeitung handling test".
---
Cocobe 2y ago @FastestLaps
all we can compare are the lap times within the same test I guess. It's a full 4 seconds faster than the M8 comp, which is quite impressive. I mean if you took the M8 comp lap times from Hockenheim and Sachsenring and subtracted 4s, you'd be matching if not faster than a 720s.
---
Tommi95 2y ago
Either a different configuration or a lousy driver
---