Chevrolet Corvette Z06 laptime at Nürburgring Nordschleife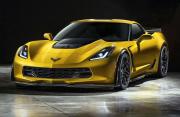 Chevrolet Corvette Z06 completed a flying lap of Nürburgring Nordschleife in 7 minutes and 13.9 seconds.
Reference:

Sport Auto - Corvette Z06 (C7) 7.13,90 min Nordschleife HOT LAP sport auto Supertest
GTRnismoXpert 3y ago
This post has received too much negative feedback and is hidden. Click here to show it anyway.
---
GTRnismoXpert 3y ago
One more in time you site faking post cheet times... no chebrolet matching gtr Nissan HAHAHAHA
CHEETROLET publish time to fake again see them... same camero cheet. All modify of car to predict best result. Not real timing = FALSE LIE.
America stupid zo6 = rubbish for cheet. America car turn it does not. America car = one single line stupid HAHAHAHA
Keep more post of fake.... you site is lie now. Too many lie capish
---
DodgeHEMI426 3y ago
Really really fast for a magazine lap time.