Ferrari 458 Speciale lap time at Nikko
| | |
| --- | --- |
| Track | Nikko |
| Type | flying start |
| Vehicle | Ferrari 458 Speciale |
| Power / weight | 605 ps / 1453 kg |
| Driver | Nanami Tsukamoto |
| Time | 0:42.570 |
| Average speed | 88 kph (54 mph) |
| Submitted | 17.09.2019 by FastestLaps |
| Source | Best Motoring tv show (Japan) |
| Views | 248 |
Reference: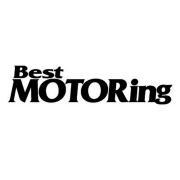 Best Motoring - Nanami Tsukamoto track impression 2019
FastestLaps 2y ago
Fast car. But not as fast as BMW M2. Obviously.
---
---
SpeedKing 2y ago @Broly
It's basically a go cart track ie. 1 km long and very slow so it's not suited for Ferrari's or any other supercars for that matter. You'll have to google the layout coz FastestLaps doesn't have an image for it :)
---
FastestLaps 2y ago @Broly
Manabu Orido was trashing the M2 around the track by the scruff of its neck - truly extracting all the laptime the car has.
Nanami Tsukamoto is driving much more cautiously, hardly ever on the limit of tyre traction.
There are good 4+ seconds to be shaved off the 458, Performante, Aventador, 812 lap times.
Either way - its good to have any lap time than no lap time.