Porsche 911 GT2 RS lap time at Hockenheim GP
| | |
| --- | --- |
| Track | Hockenheim GP |
| Type | flying start |
| Vehicle | Porsche 911 GT2 RS (991) |
| Power / weight | 700 ps / 1514 kg |
| Driver | Jochen Albig |
| Time | 1:49.099 |
| Average speed | 151 kph (94 mph) |
| Submitted | 09.05.2018 by fakekillerfour |
| Source | Auto Motor und Sport magazine (Germany) |
| Views | 3.1k |
Reference: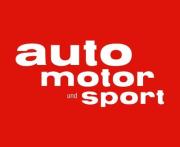 Auto Motor und Sport - McLaren 720S vs Porsche 911 GT2 RS
---

---
manone 4y ago
first time to my memory that a german magazine "allows" a non-arian competitor to beat a german car head to head. Here mclaren must have done its due diligence "imposing" the two cars used similar performance tyres and i suppose same number of lap attempts/track conditions. They must have strictly supervised AMuS's test procedures. Everything perfectly legal, of course, unless it is ferrari doing it.
997 gt2rs time shows how stupid and ignorant are those people pretending of strictly comparing times taken years apart and by different drivers.
---
benni275 4y ago
first time beaten by 720s. Not really a spectacular time... This time makes the other records look a bit more suspicious...
---

---
---