Aston Martin Vantage lap time at Top Gear Track
Reference: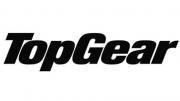 BBC Top Gear - Season 26 - Episode 5
Not bad: could be better lads! P 4y ago
---
FastestLaps 4y ago
What I don't understand is how could Matt LeBlanc call this car "not good looking". Seems crazy to me.
---
dr. cosimo 4y ago @FastestLaps
lazy design with the interior from two decades ago, so i guess he is right after all :)
---