Ford Mustang Mach 1 lap time at Balocco
Reference: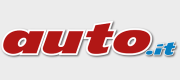 Auto.it - 8/2021
Audi S3 Sportback (8Y)
183
+2.2
Porsche Cayenne GTS
183
+2.1
Porsche Macan GTS
183
+1.8
Formentor VZ 2.0 TSI
182
+1.2
Ford Mustang Mach 1
181 kph
John Cooper Works GP
181
-0.0
Audi S6 Avant TDI (C8)
177
-3.8
Toyota GR Yaris
177
-4.1
i30 N Performance Fas..
177
-4.3
---

DodgeHEMI426 8m ago
There are great Mustangs for the track it just always seems like Ford doesn't want to bring the right packages to Europe (Handling Package in this case). Additionally it also seems like many European magazine testers struggle with cars that - for the lack of a better term - need to be manhandled (RWD, manual trans cars with lots of power and not always that much traction).
---
---

DodgeHEMI426 8m ago @Corvolet3
The big difference was that Randy Pobsts GT500 had the CFTP-package with radical aero and semi slick-tires while the Sport Auto-GT500 was a base model - it's sadly always the case that Mustangs in Europe lack the sporty packages that are always a given in US-tests.
I do agree though, in general Camaros are faster than Mustangs if the power output is comparable (exception: Shelby GT350 R).