Ford Mustang Shelby GT500 lap time at EuroSpeedway Lausitz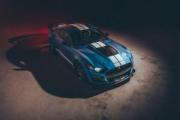 2019 Ford Mustang Shelby GT500 completed a lap of EuroSpeedway Lausitz in 1 minute and 33.4 seconds.
Reference: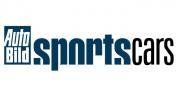 Auto Bild Sportscars - 12/2020
R8 V10 Performance
246
+5.3
AMG GT 63 S
246
+5.0
BMW M5 CS
245
+4.4
BMW M8 Competition
242
+0.5
Mustang Shelby GT500
241 kph
M8 Cabrio Competition
240
-0.6
AMG GT 63 S
240
-1.1
M8 Gran Coupe Competi..
240
-1.4
Nissan GT-R Nismo
240
-1.5
---

DodgeHEMI426 1y ago
Rather good lap time considering the car that was used is a base Shelby with normal street tires and no aero package. Given the massive advantages of the Carbon Fiber-package I suppose that a GT500 equipped like that should be at least in the 1:31 area.
---
---

DodgeHEMI426 1y ago @Corvolet3
Yeah and it's probably even faster than that one considering that it was almost as fast as a 991.2 GT3 RS in a comparison test from Car & Driver.
---