Hockenheim Short lap times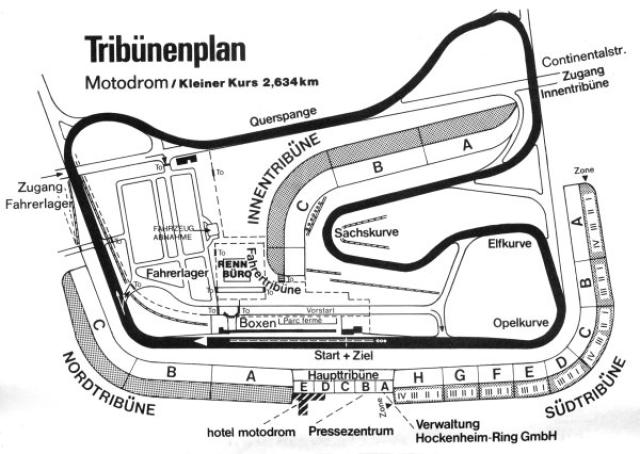 Hockenheim Short
The Hockenheimring Baden-Württemberg is an automobile racing track situated near the town of Hockenheim in Baden-Württemberg, Germany. Amongst other motor racing events, it holds the annual Formula One German Grand Prix. Situated in the Rhine valley, the circuit is completely flat, without any changes in elevation.

The "Hockenheim Short" configuration is used by popular German car magazine "Sport Auto" in their infamous "Super-tests". That's why this is the most popular racetrack in fastestlaps.com with more then 300 lap times.
---
| | |
| --- | --- |
| Country | Germany |
| Track length | 2.60 km / 1.62 miles |
| Track record | 1:03.8 (911 GT2 RS) |
| Front-drive record | 1:12.6 (Golf GTI Clubs..) |
---
fakekillerfour 3y ago
I think the lamborghini LP750-4 SV will beat the ferrari f12 tdf on this circuit.
The regular aventador LP700-4 beat the regular f12 berlinetta.
Aventador LP750-4 SV: 1:07.8
Aventador LP700-4: 1:08.6
F12 Berlinetta: 1:09.9